RazorsDirect.com Donates 1000 Razors To The Center In Ashbury Park
Small staff agency gets big influx of aid from razors direct
September 21st, 2019-Shaving products super seller RazorsDirect.com is proud to announce its efforts to build community relations and assist underfunded agencies to make a meaningful difference.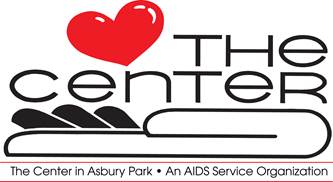 To kick start this initiative, Razors Direct donated 1000 razors to The Center In Ashbury Park. An agency that exists to help those living with the HIV/AIDS virus. The impact of this gracious act will be felt by the community for months to come.
The team at Razors Direct asked themselves, "how can we make the biggest impact on an organization?" After considering many options, we decided the best way to make a lasting impact would be in the area of hygiene. Why hygiene? Hygiene is often directly related to a person's self-confidence and a sense of worth. We figured, if we were able to make a lasting impact on a person's hygiene, then we could inspire that person to live a more fulfilled, confident and overall happier life. Therefore, we decided that razors would be just the perfect item to help those in need with better personal hygiene products.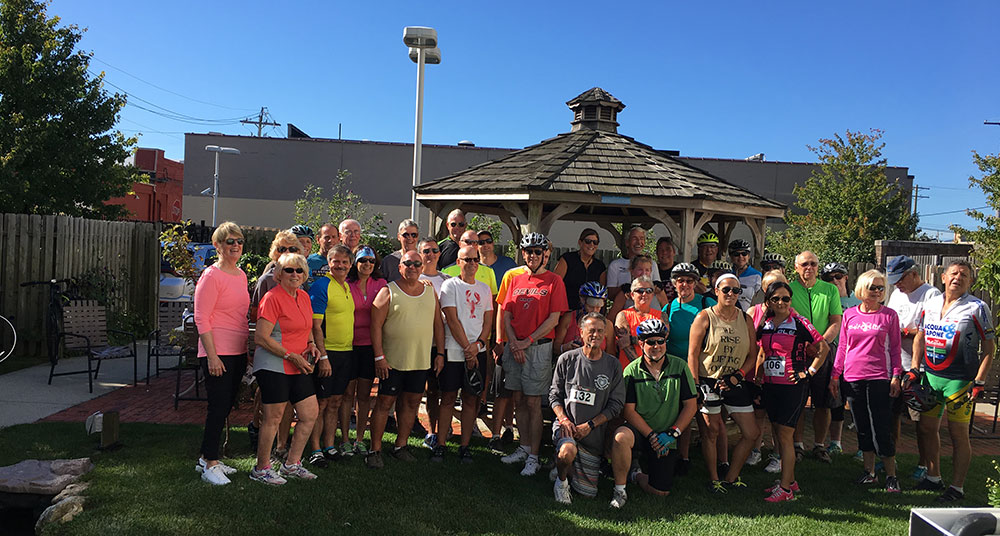 In order to make our dream a reality, we partnered with The Center In Ashbury Park to make that happen. The Center in Ashbury Park was founded in June, 1992. The mission of The Center has always been to provide support services for people living with HIV/AIDS. That support comes in many forms like hygiene items, nutritional support, housing, referrals to agencies for medical support, legal support and more.
The Center is a volunteer oriented organization with a small staff. They give many people the opportunity to serve others and be connected with people in need. The team and leadership at Razors Direct absolutely fell in love with The Centers model of crowdsourcing kindness. In order to work alongside the team, we decided to partner with The Center in helping those they serve have access to one of the most common personal hygiene items in the world, razors. Most of us take the simplicity of razors for granted. However, the truth is, many people don't have access to such a basic necessity.
After making our donation, we instantly got the feeling that our razors would be making a tremendous impact for The Center and those they serve. The show of gratitude coming from The Centers staff members was truly a genuine show of appreciation. Before making the donation, we were told that many places don't allow people to utilize food stamps for personal hygiene items. This fact combined with the large dip of federal aid we have seen going to organizations like The Center made our donation an easy decision.
Our CEO had this to say about The Center, "I felt the warmth of this organization instantly. The doors were wide open, waiting for people in need to just show up and grab lunch as if it were their home. As a company, Razors Direct will always make it a priority to support those trying to make the world a better place in any way we can. We hope our donation will help The Center continue to help our community one razor at a time. "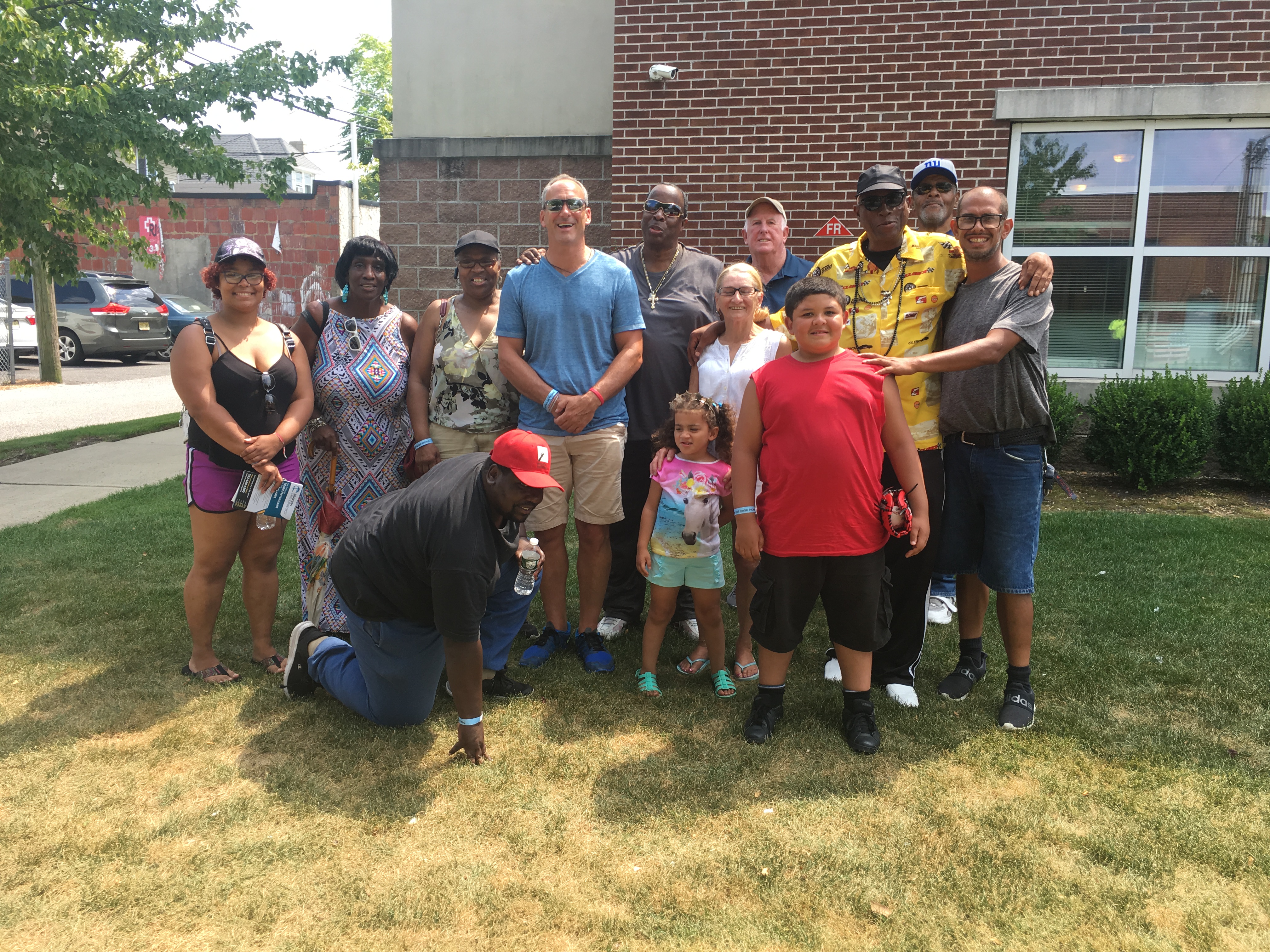 Those words mirror the sentiment of our entire team at Razors Direct. If one thing is for certain, it is the fact that we truly believe in the wonders that kindness and humility can bring to the world. By giving others the tools they need to make a difference, we are facilitating the betterment of society as a whole.
By supplying The Center with 1,000 Razors, their staff was able to do the job they were born to do and serve as an asset to others. In this way, we are not only helping those who use the razors, but also helping to build a reputation for The Center as the go to place for assistance within the community.
Who benefits the most from our donation? That is a question we wrestled with before making our donation of 1000 razors. Are we benefiting The Center more, or those that they serve. In the end, we discovered that it doesn't matter who benefits most. As long as we are able to make an impact on either the recipients of the razors or those giving them out, we have served our purpose.
The world needs agencies like The Center to help show support to those unable to take care of themselves. Part of building a world we can be proud of involves showing compassion and empathy to those less fortunate. Let's be honest, HIV/AIDS has a certain stigma in our society that many people tend to avoid. This is why that segment of the population is often left unassisted. In an attempt to make the greatest impact possible, we deliberately chose to
donate directly to an agency that delivered aid to one of the most undesirable segments of our population.
In our community, The Center serves a grand purpose. They have taken on the responsibility of ensuring that no one is left behind. We resonate with this message and want to do everything in our power to support their cause.
At Razors Direct, we operate with the focus of offering customers a better way to buy shaving products. It is our sincerest objective to offer everyone that privilege, customer or not. Just because you can't afford to buy from us or lack access to the Internet, you should still have access to quality personal hygiene items like razors. From humble beginnings in 2003, we have become an established online retailer of shaving products that has not lost sight of our ethics. Ever since we opened our doors, we have remained socially responsible and will continue to do so for many decades to come.
Our pledge to donate one razor for every razor we sell is still stronger than ever. Good grooming is important and you can do your part to help us donate razors by purchasing one today.
RazorsDirect.com
PO BOX 375
Deal, NJ 07723
Call us at 888-445-0224